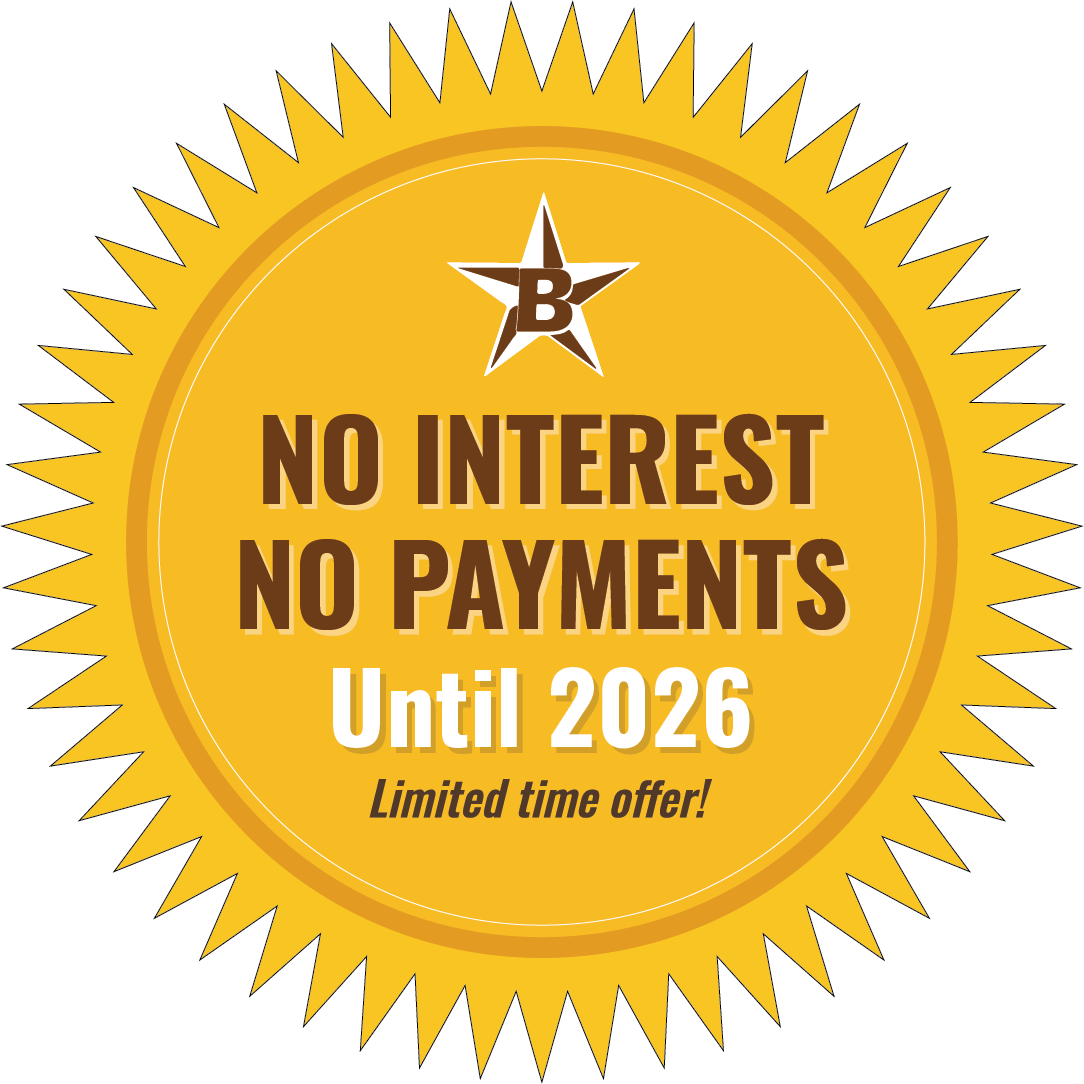 Payment plans for the repairs your home needs
Covering foundation repair cost at your home is more affordable than you might think. We offer options that include up to 100% coverage.
Ask your technician for more details about options that can allow you to repair your home without tapping into your savings, or existing lines of credit.
Payment Options
Working hand-in-hand with EnerBank, Brown can offer payment options to fit your needs. There are different programs including a low fixed-rate option with features including:
Low Fixed Interest Rates
Unsecured. You don't have to put up your house as collateral
Keeps your home equity intact. Reducing home equity takes away future options
No headaches. After all your hard work and planning, you have earned a quick, hassle-free loan experience, and you get a response within minutes
Please discuss the options available with your Brown representative. Call the Brown Foundation Repair office today at: 972-271-2621.
With available payment programs in Dallas and the surrounding Metroplex; You can Count on Brown.
12 Months Same As Cash
12 Month Same-As-Cash*
*Credit and loans provided by EnerBank USA, Member FDIC, (650 S Main, Suite 1000, Salt Lake City, UT 84101) on approved credit, for a limited time. 19.99% fixed APR, effective as of August 1, 2022, subject to change. Minimum loan amounts apply. Interest starts accruing when funds are disbursed. Interest is waived if repaid in 365 days. Repayment terms vary from 24 to 132 months. Actual loan term may be shorter if less than the full approved amount of credit is used. First monthly loan payment due 365 days after funds are disbursed.