What Dallas-Fort Worth Homeowners Need to Know About Restoring Their Pier & Beam Homes
When it comes to pier and beam foundation repair, homes in the Dallas-Fort Worth Metroplex demand specialized care. Although pier and beam construction is still an alternative to modern slab-on-grade foundations, it was a "go-to" approach for many homes built before 1960. There are thousands of sturdy homes sitting on pier and beam foundations today in the Dallas-Fort Worth area, and build-style is definitely making a major comeback in new construction.
We feel that although pier and beam homes are not always the easiest to maintain, they are the most beautiful! We know how to keep your pier and beam home looking its best throughout any project.
Read on to discover more about pier and beam foundation care.
Top 5 questions about pier and beam foundation problems
Why are my floors creaking, sagging or uneven?

How do pier and beam foundations fail?

Can pier and beam foundations be repaired?

How do pier and beam foundation repairs work?

How much to pier and beam foundation repairs cost in the Dallas-Fort Worth region?
Of course, there are several things you can do on your own to ensure a longer life for your foundation. Make sure that the soil around your foundation is graded to help water drain away from your house. Keep gutters clean and in good repair. Inspect your crawl space for signs of unwanted moisture and check seals and caulking for signs of wear.
Signs of pier and beam foundation trouble to watch for
No matter how they're built, virtually all homes are subject to normal settling over time. In many cases, natural settling causes only minor cosmetic flaws that are inexpensive to repair, often with a few DIY materials you can pick up at any hardware or home improvement store. Small cracks or bits of separated caulking are usually not a big cause for worry.
Let's cover questions one and two first. Homes with pier and beam foundations typically have a crawl space between the floor level and the bare ground below. Most often you'll see a reinforced concrete "beam" poured all the way around the perimeter of the house. Inside the concrete perimeter you'll find reinforced concrete pillars or "piers" set at designed intervals.
The wood beams and joists that support your floor rest on these concrete piers where they span your crawl space from the edge of one concrete perimeter beam to the other. Often there are metal shims between the concrete piers and the beams they support to provide more precise leveling and alignment. As materials lose their bearing capacity with age, or as the soil below begins to shift, your floor can start to sag, tilt, or feel "spongy" as you walk.
Here are some of the ways your pier and beam foundation can begin to fail:
The wooden structural elements crack, rot, or attract destructive pests like termites

This in turn can cause support beams or floor joists to lose contact with concrete piers

Excessive groundwater can cause supporting soil to shift or wash away

This in turn can cause concrete piers to sink or tilt out of alignment

Poor construction or compaction methods may cause the house to settle unevenly

This in turn can cause important structural components to lose their bearing capacity
Other classic signs of foundation problems include doors and windows that begin to stick, expanding separations in masonry or interior wall materials, or pooling water around your house or in your crawl space that could erode the supporting soil damage the structure. If water is a big concern, you may want to explore crawl space encapsulation for an extra measure of foundation protection. The best pier and foundation repair companies will offer waterproofing and encapsulation services to make sure that foundation repairs last.
Pier and beam foundation restoration for Dallas-Fort Worth area homes
As for questions three and four, slab on grade foundations are cheaper and faster to install than the pier and beam variety, which is one reason why they're so common in modern homes. This also makes them relatively easy to repair. Because pier and beam foundations are built with more precision, restoration requires a proportionately more skilled approach.
For one thing, technicians have to work in the confinement of a tiny, dark crawl space to inspect damage, remove compromised materials and install the remedies that are best for your situation. Working under these conditions takes a lot of training. It's both an art and a science that requires a craftsman' touch. Working conditions can be so harsh that most foundation repair companies in the Dallas area wont even consider this type of project! We're not kidding, just call around and ask.
Repair plans may include adding or removing shims, replacing or reinforcing damaged wood, or augmenting underperforming piers with engineered steel supports.
The good news is that you can bring a pier and beam foundation back into "like new" alignment, but it's important to choose your restoration partner carefully. Unlike slabs that can be quickly pushed back into place with common machinery and materials, it takes training, experience, and professional care to restore pier and beam faults without causing collateral damage to other sensitive parts of the structure.
Cost considerations for pier and beam foundation repairs
Fear of sticker shock keeps some homeowners from looking deeper into signs of foundation damage. This is unfortunate because the longer you neglect them, the worse (and more costly to repair) these kinds of problems can get over time.
The best thing to do is to call a reputable inspector as soon as you see signs of pier and beam foundation deterioration. With a trained eye, they'll be able to quickly help you sort out the difference between minor cosmetic wear and genuine issues in need of restoration.
As you may have guessed already, restoration costs can vary depending on the size of your home, the nature of the faults in your foundation, and how long the damage has been progressing. Other factors include market changes in material prices, local labor conditions and wage rates, and external factors such as health and safety protective measures.
Pier and beam foundation repairs in the Dallas-Fort Worth metro area can range anywhere from $3,000 for smaller homes to $18,000 for larger homes , with the regional average landing around $7,846. Each case is individual, so don't assume your home will be on the high end until you get a trustworthy evaluation.
The right restoration partner will talk you through free evaluation results and help you choose the solution that's best for your home and budget. The most reputable foundation repair companies that have been around for 50+ years can also afford to offer convenient payment plans to help you finance bigger repairs without putting a major dent in your budget.
How to find the right help for pier and beam foundation restoration
There's something about a pier and beam foundation that gives a home a solid, secure, and inviting look — a satisfying "sense of place" that you just don't find in modern mass-produced construction. Slab on grade foundations are certainly cheaper and faster to install and require less upkeep. Quick slab repairs are pretty much automated, which is why the "big box" foundation companies tend to focus on only those kinds of jobs.
At Brown Foundation Repair we've invested years to develop a specialty in meticulous pier and beam foundation restoration. It takes experience, judgment, and a careful hand to properly restore a pier and beam foundation while protecting the structural integrity and the original beauty of your home. We take the time to do it right, while helping you get the very best value for a solution that fits your needs and budget.
To learn more about your pier and beam restoration options, contact Brown Foundation Repair today. We've been a trusted source of foundation expertise since 1963, and on every job, we prove that you can count on Brown.
Book Your Free Evaluation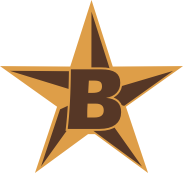 Service, Excellence & Dallas Proud!
Our history of service, excellence, and pride in our work shows in every foundation we repair. Our craftsmen take the time to ensure your home looks beautiful throughout the process.  It's what sets Brown apart. We offer comprehensive pier and beam solutions that include:
Support Post Installation
Shimming
Encapsulation & Air Quality
Crawl Space Drainage
Dehumidifiers & Sump Pumps
Vapor Barriers
Why Choose Brown?
Free Evaluation
Unbelievable Pricing
Warranty Backed Repair
Trusted Local Expert Since 1963
A+ BBB Rated
A+ Angie's List Preferred