The definitive guide to mudjacking for commercial and residential property owners in Dallas, TX
Mudjacking is a time-tested remedy for sunken or tilted concrete slabs in older commercial or residential properties, but it can also be a great solution for concrete problems in newer structures. You may know mudjacking by other names (like mud pumping, slabjacking, or pressure grouting) but they all refer to a similar process that has successfully restored concrete to like-new condition since the early twentieth century.
You might wonder where the term "mudjacking" came from. It describes the mix of materials used to hydraulically lift sagging concrete slabs and restore their original alignment.
Resembling mud, the material is usually a blend of soil, portland cement and other granular ingredients that can be liquefied and pumped underneath a settled slab to force it upward.
Mudjacking is an art and science: it takes experience to do it right
One important thing to know about mudjacking is that it's not just a technical repair. There's a combination of art and science that goes into lifting tilted or sagging concrete. You have to get the mix just right for local conditions, know exactly where to apply the material for optimum results, use just the right amount of hydraulic force, and have the experience to assess the condition of original concrete and how it will respond to the mudjacking process.
Here's a quick overview of how the mudjacking process works:
A qualified technician checks the condition of your concrete
A prescribed number of holes are drilled around the sunken area
Pressurized fill material is carefully pumped into the holes at a controlled rate
The hydraulic force of the fill material gently and accurately lifts from below
The fill material is allowed to set and harden and the pump holes are sealed
Your home or office slab is now safely leveled and aligned in like-new condition
Types of structures that can benefit from mudjacking
Whether you own commercial or residential property, a sunken or tilted concrete slab could be a sign of structural problems that need your attention.
Fortunately, many concrete settlement issues can be fixed inexpensively, but it's important to get a professional inspection at the first sign of trouble. This is a problem that won't go away by itself, and left unaddressed, can lead to bigger and more costly structural failures later on.
Here are a few examples of situations where mudjacking repairs can save money and make a lasting difference:
Business or commercial slab foundations
Offices and commercial spaces are often built on concrete slab foundations. They're great for speed and efficiency and help to lower total cost of ownership. For investment properties, it means more affordable leases for the occupants.
Residential slab foundations
Concrete slab foundations are common for single and multi-family home construction. In addition to helping to keep purchase prices more affordable,, concrete slabs can protect the living areas more effectively than crawl spaces from allergens and pests.
Other concrete structures — mudjacking can be ideal for driveways, garage floors, pool decks, patio slabs, common areas and walkways. Often cracks and erosion can be superficial and easily repaired, but mudjacking also works well when you need more extensive restoration.
The most common reasons why concrete slabs sink or tilt
If you're thinking about mudjacking as a repair option to restore business or residential property, you might wonder what causes concrete slabs to sink or tilt. Even under the best of circumstances, with the best materials and building practices, virtually every concrete slab is subject to some amount of natural settling over time.
The ability of the supporting soil will change depending on the local soil types, the natural ebb and flow of groundwater, and gradual erosion due to unpredictable weather and seismic activity. When you add variations in site preparation and construction methods to the mix, the odds go up that the supporting soil will gradually fall away and lose its ability to hold the slab in its original alignment and elevation.
Here are the 6 most common causes of sinking concrete in Dallas, TX:
Improper grading and compaction at the time the slab was poured.
Inferior or incorrect concrete preparation based on local requirements
Cracks or leaks due to incomplete curing that speed up soil erosion
Improper drainage of stormwater away from the perimeter of the slab
Unusual flood or storm events that destabilize the supporting soil
Engineering errors that limit the slab's ability to support structural loads
Any one or a combination of these contributing factors can cause the slab under your house or office to sink or tilt. Some small variations are normal and relatively harmless, but they don't go away by themselves.
If you ignore them, they can get worse over time and cause serious structural damage to your property. Obviously, that can lead to expensive cumulative deterioration. But these conditions can also pose a serious safety risk to people you care about if structural elements start to fail.
Why mudjacking works well for sunken or tilted concrete slabs
Whether the slab in question serves as a home or office foundation (or whether it's in an exposed area like a driveway, patio, pool deck, walkway or public area), ripping out existing concrete and replacing it with a new pour can be prohibitively expensive. For around half the cost of replacement, you can have the slab expertly restored with mudjacking technology.
Mudjacking uses the laws of physics to gently and accurately bring the slab back into its original alignment with controlled hydraulic pressure from below.
The process is fast, affordable, minimally invasive, and causes far less disruption to your personal or business life. Cleanup is quick and simple, and you can be back to your regular routine in a fraction of the time it takes to demolish, remove and replace an entire concrete slab.
Before you move ahead with any concrete slab repair option, talk with a reputable professional who will give you a complete assessment of your situation and show you the best repair options for your needs and budget.
Brown Foundation repair stands on decades of successful experience in all forms of concrete remediation. We literally wrote the book on this kind of restoration and we'll help you make an informed decision. Contact us today for a no-obligation evaluation.
The Brown Mudjacking Method – How it Works
A small 2" hole is drilled in the slab.
A nozzle is secured to the hole to carry slurry set to the proper consistency. The voids are filled and the slab is raised to acceptable tolerances. The small hole is patched and the room is restored and problem resolved.
Brown Mudpumping Overview
A slurry of mud and cement is pumped under the slab (depending on the amount of lift) to fill the voids created by raising the slab. All pier areas are then backfilled with sand and top soil and plants are replaced.
Any concrete break-outs are patched smooth with new concrete and the entire area is given final clean-up.
Book Your Free Evaluation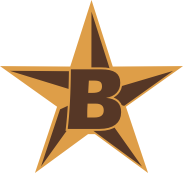 Service, Excellence & Dallas Proud!
Our history of service, excellence, and pride in our work shows in every foundation we repair. Our craftsmen take the time to ensure your home looks beautiful throughout the process.  It's what sets Brown apart.
Free Evaluation
Unbelievable Pricing
Warranty Backed Repair
Trusted Local Expert Since 1963
A+ BBB Rated
A+ Angie's List Preferred