The Brown Method of foundation repair is completed by excavating a small hole exposing the perimeter beam of the structure. Then, a shaft is excavated and concrete is poured at the base of the shaft where we set rebar to strengthen the pier. Once set, we complete the concrete pour of the shaft yielding a solid, reinforced concrete pier.
This benefits the stability of the pier being installed to stabilize your structure.
Then, eight pieces of rebar are used to form and stabilize a haunch. The footprint of the haunch is key to the success of our method. Once cured, we use a hydraulic jack to level the structure. A steel pipe is placed to secure the level position. The jack is removed and we install a sonotube and it is filled with concrete. Our installation method ensures the sonotube is cut to match the bottom of the beam cradling the beam.
We then backfill the area that was excavated and the installation is complete.
With The Brown Method, you get the benefits of steel reinforced concrete throughout the pier, supplying a solid structure and a large footprint on which the pier sits.
In Need of Brown's Team of Foundation Repair Experts Near You:
Dallas
Denton
Grand Prairie
Lewisville
Mesquite
Garland
McKinney
Frisco
Irving
Weatherford
Temple
and more
Book Your Free Evaluation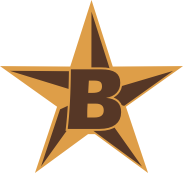 Service, Excellence & Dallas Proud!
Our history of service, excellence, and pride in our work shows in every foundation we repair. Our craftsmen take the time to ensure your home looks beautiful throughout the process.  It's what sets Brown apart.
Free Evaluation
Unbelievable Pricing
Warranty Backed Repair
Trusted Local Expert Since 1963
A+ BBB Rated
A+ Angie's List Preferred
Service area includes: Dallas, Fort Worth, Arlington, Plano, Denton, Grand Prairie, Carrollton, Lewisville, Mesquite, Garland, McKinney, Frisco, Irving, Weatherford, Grapevine, Waco, Temple and more