Standing Water Near Your Home or Business? Get a Free Quote from Your Trusted Dallas Drainage Experts
The Brown Drainage Installation Process - We Work Fast to Keep Your Property Dry
Does water pool near your home or business every time it rains? Poor drainage not only looks bad, it can also lead to expensive foundation problems if it isn't addressed. The good news is, drainage is an inexpensive service that helps extend the life of your home, while keeping it looking its very best.
Whether your backyard is flooding or the parking lot of your business is submerged in water, the Drainage Experts here at Brown Foundation Repair understand what it takes to keep your property dry.
Our services are customized to fit your needs and include:
French Drains
Downspouts
Downspout Extensions
Sump Pumps
Drainage Under Your Pier and Beam Home
Subsurface Drains
Channel Drains
Pop-up drains
Vapor Barriers
French Drain Installation
In most homes, an external French drain or drain tile is installed around the foundation walls before the foundation soil is backfilled. It is laid on the bottom of the excavated area, and a layer of stone is laid on top.
Once the drain is installed, the area is backfilled and the system is left alone unless it clogs.
Result
Once completed, the area, save for a 2 in (5.1 cm) gap around the edge, is concreted over. This gap exists to allow water in from the foundation walls. This can be installed very quickly—one to two days by an experienced crew. The system is easy to maintain once installed.
What Does it Cost For Drainage & Water Management in Dallas, TX?
Because each drainage system is custom-designed to fit the needs of your property, costs can range anywhere from $4,200 to $7,500 or even $12,000+ for industrial jobs, like an office building and parking lot. In the Dallas area, the average project cost starts at about $5,000.
Most Dallas homeowners simply need gutters and downspouts that work, coupled with a french drain system to address problem areas. If water gets trapped underneath your pier and beam home, interior drainage and a sump pump to discharge the water is often recommended.
Get a Free Drainage Quote
Whether you have a large drainage project or are simply looking for a little DIY advice, our Drainage Experts are here to assist at no-extra-cost. Book your free estimate today.
Book Your Free Evaluation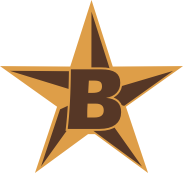 Service, Excellence & Dallas Proud!
Our history of service, excellence, and pride in our work shows in every foundation we repair. Our craftsmen take the time to ensure your home looks beautiful throughout the process.  It's what sets Brown apart.
Free Evaluation
Unbelievable Pricing
Warranty Backed Repair
Trusted Local Expert Since 1963
A+ BBB Rated
A+ Angie's List Preferred