The Brown Drainage Installation Process
In most homes, an external French drain or drain tile is installed around the foundation walls before the foundation soil is backfilled. It is laid on the bottom of the excavated area, and a layer of stone is laid on top.
Once the drain is installed, the area is backfilled and the system is left alone unless it clogs.
Result
Once completed, the area, save for a 2 in (5.1 cm) gap around the edge, is concreted over. This gap exists to allow water in from the foundation walls. This can be installed very quickly—one to two days by an experienced crew. The system is easy to maintain once installed.
Book Your Free Evaluation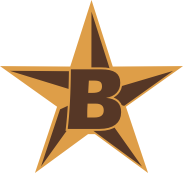 Service, Excellence & Dallas Proud!
Our history of service, excellence, and pride in our work shows in every foundation we repair. Our craftsmen take the time to ensure your home looks beautiful throughout the process.  It's what sets Brown apart.
Free Evaluation
Unbelievable Pricing
Warranty Backed Repair
Trusted Local Expert Since 1963
A+ BBB Rated
A+ Angie's List Preferred