What is crawl space encapsulation?
Crawl Space Encapsulation includes a variety of products and services designed to protect the home's foundation and improve the air quality inside the home. Because the problems affecting the home, the build of each home, the goals of the homeowner may differ form project-to-project, successful crawl space encapsulations are usually customized for each home.
What does crawl space encapsulation include?
Crawl space encapsulation always includes sealing the area underneath the home with vapor barriers. This usually includes both the perimeter and floor. In addition to sealing the foundation with vapor barriers, depending on the goals of the homeowner, the crawl space encapsulation service may also include:
Interior drainage to keep water from collecting underneath the home
Sump pumps to pump water at least 10-feet away from the foundation
Dehumidifiers to clean, circulate and dehumidify the air underneath (and inside) your home
Support posts to replace or augment rotting stations
Once installed, these products work together to keep your home dry, clean and beautiful.
What does crawl space encapsulation do?
Crawl space encapsulation is a great way to improve the livability of crawl space homes both old and new.  Benefits include:
Eliminating foul odors that rise from underneath the home
Improving indoor air quality
Reducing excess humidity inside the home
Helping to reduce electric bills
Protecting the foundation from structural issues
Reducing airborne allergens and mold
Blocking rodents and insects from making your crawl space their home
In Texas, crawl space encapsulation is not just a luxury, it's a necessity.
Why do so few companies in Dallas specialize in Crawl Space Encapsulation?
Crawl space encapsulation is complex work that must be carefully installed in a small space. This repair takes more than brute-force alone, it requires craftsmanship, patience, and attention to detail. The good news is, the expert team of specialists here at Brown have mastered the art and science of crawl space encapsulation in the Dallas-Fort Worth area. Get a free estimate today.
Book Your Free Evaluation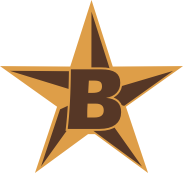 Service, Excellence & Dallas Proud!
Our history of service, excellence, and pride in our work shows in every foundation we repair. Our craftsmen take the time to ensure your home looks beautiful throughout the process.  It's what sets Brown apart.
Free Evaluation
Unbelievable Pricing
Warranty Backed Repair
Trusted Local Expert Since 1963
A+ BBB Rated
A+ Angie's List Preferred