What is crawl space encapsulation?
Crawl Space Encapsulation includes a variety of products and services designed to protect the home's foundation and improve the air quality inside the home. Because the problems affecting the home, the build of each home, the goals of the homeowner may differ form project-to-project, successful crawl space encapsulations are usually customized for each home.
What does crawl space encapsulation include?
Crawl space encapsulation always includes sealing the area underneath the home with vapor barriers. This usually includes both the perimeter and floor. In addition to sealing the foundation with vapor barriers, depending on the goals of the homeowner, the crawl space encapsulation service may also include:
Interior drainage to keep water from collecting underneath the home
Sump pumps to pump water at least 10-feet away from the foundation
Dehumidifiers to clean, circulate and dehumidify the air underneath (and inside) your home
Support posts to replace or augment rotting stations
Once installed, these products work together to keep your home dry, clean and beautiful.
What does crawl space encapsulation do?
Crawl space encapsulation is a great way to improve the livability of crawl space homes both old and new.  Benefits include:
Eliminating foul odors that rise from underneath the home
Improving indoor air quality
Reducing excess humidity inside the home
Helping to reduce electric bills
Protecting the foundation from structural issues
Reducing airborne allergens and mold
Blocking rodents and insects from making your crawl space their home
In Texas, crawl space encapsulation is not just a luxury, it's a necessity.
How do crawl space dehumidifiers work?
Excess humidity in your home is more than just a nuisance – it's unhealthy.
Excess moisture in your home can be obvious. You may smell musty odors, see mold growing or feel clammy. High humidity can also impact health.
Allergies and asthma
Trouble breathing is a common symptom of allergies and the main struggle of those with asthma. Excess humidity in the home creates conditions that are perfect for mold and insects like dust mites. Mold is a common environmental allergen and sends spores throughout the home. Mites are also one of the major indoor triggers for people with allergies and asthma.* Dust mites thrive in conditions where the relative humidity exceeds 50%.
Home and furnishing damage
High humidity can lead to warping and damage to wood floors and trim. Moisture can also get trapped in carpeting, furniture and drapes. Family heirlooms, like photos, may also be at risk.
O

vercooling is a costly and ineffective
Air that has too much humidity in it actually makes you feel warmer. We've all heard the saying, it's not the heat, it's the humidity. That's especially true in summer months when many homeowners make the mistake of overcooling their homes in an effort to mitigate high humidity. Not only do they end up expending more energy, they still can't get comfortable because an air conditioner is not an effective dehumidifier.
Healthier, comfortable air is

within reach with Aprilaire® dehumidifiers, available at Brown Foundation Repair.
CONTROL HEALTH
By eliminating excess moisture, Aprilaire crawl space dehumidifiers can reduce dust mite growth and the prevalence of mold and other contaminants that trigger allergy and asthma symptoms.

MAINTAIN COMFORT AND ELIMINATE ODORS
Cold, clammy air and musty, mildew-like odors will be a thing of the past. Aprilaire dehumidifiers remove moisture throughout your home—from the crawl space to the attic and everything in between.
PROTECT YOUR HOME
Protect your home from the damaging impact of excess humidity including: mold, termites, structural damage and damage to tools and electronics.

IMPROVE ENERGY EFFICIENCY
When excess humidity is removed from indoor air, you'll feel cooler at a higher temperature. That means you can set your thermostat a few degrees higher.

QUIET & CONVENIENT OPERATION
Our dehumidifiers are among the quietest on the market— plus, they are installed underneath your home, far from your living space. 
Why do so few companies in Dallas specialize in Crawl Space Encapsulation?
Crawl space encapsulation is complex work that must be carefully installed in a small space. This repair takes more than brute-force alone, it requires craftsmanship, patience, and attention to detail. The good news is, the expert team of specialists here at Brown have mastered the art and science of crawl space encapsulation in the Dallas-Fort Worth area. Get a free estimate today.
Book Your Free Evaluation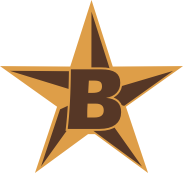 Service, Excellence & Dallas Proud!
Our history of service, excellence, and pride in our work shows in every foundation we repair. Our craftsmen take the time to ensure your home looks beautiful throughout the process.  It's what sets Brown apart.
Free Evaluation
Unbelievable Pricing
Warranty Backed Repair
Trusted Local Expert Since 1963
A+ BBB Rated
A+ Angie's List Preferred